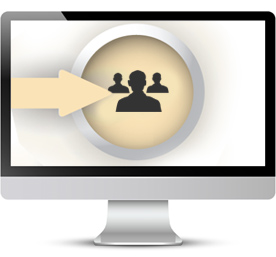 Vendor Broker Management System
Enersoft's vendor and broker management suite is fully customizable, allowing an ESCO to manage their entire marketing efforts from one easy to navigate dashboard. It offers complete control of internal and external vendors, brokers and sales agents.
VENDOR AND BROKER MANAGEMENT SUITE INCLUDES:
Setups for an unlimited number of unique campaigns and commissions structures.
Various types of commission structures for internal and external vendors such as:
Flat rate commissions for one or two meter signups
Residual commissions based on a percentage of invoice amount or usage
Combinations of the above



COMMISSIONS CAN BE SET TO:
Automatically charge back vendors if customer cancels plan before a predetermined time
Withhold payment if a meter doesn't meet a minimum usage 

Automatically tracks all information about the sale such as the rate plan assigned, the vendor, the commission and any promotions included. 

Creates and offers non rate based promotions. The reporting tool enables fulfillment of such promotions. 

Reporting tool enables you to track which campaigns are working best, allowing you to strategize for future growth and expansion.